Maps, Prints & Drawings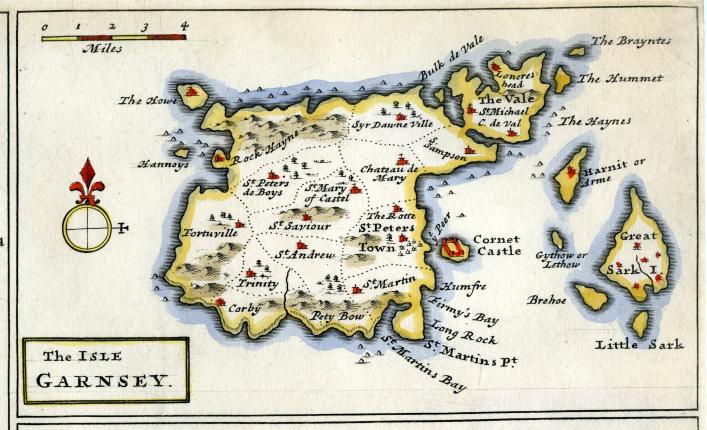 Journey back in time to Guernsey's rich past with the Library's collection of hundreds of historical maps and our large collection of prints and drawings which date back to the 16th century.
The earliest map in the Priaulx Library collection dates from 1588 and the Library still continues to add to the collection with the most recent editions. There are over 300 colourful and fascinating maps and charts to explore, including Ordnance Survey maps and French navigational charts.
Eighteenth and early nineteenth century engravings make up the majority of the print collection - many of which are hand coloured.
The collection includes the popular Moss Prints, many book plates and a number of locally-printed posters which have much to contribute to Channel Island history.
There are also some non-local prints which are well worth exploring, including over 100 fine Hogarth prints, all printed during the artist's lifetime, some magnificent Piranesi prints and a full run of the famous Illustrated London News, with many plates in full colour.
The Library also has a small collection of original drawings and although many are amateur productions, they are charming nonetheless. Library visitors can also enjoy drawings by Peter Le Lièvre, Cecilia Montgomery and Joshua Gosselin.