Newspapers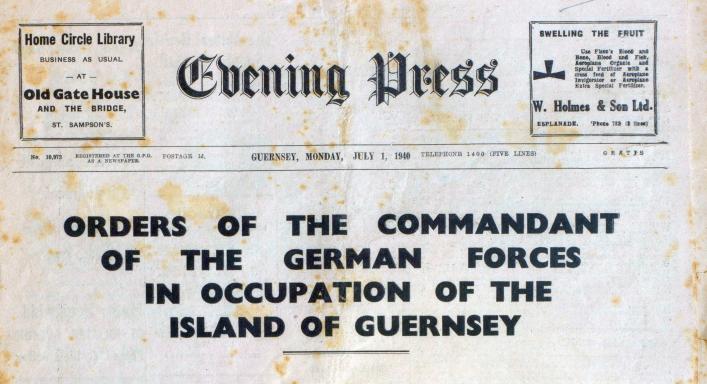 The Library holds the largest collection of local newspapers in the Channel Islands and brings alive over 200 years of Guernsey history.
La Gazette de Guernesey first appeared in 1791, and from that point onwards there has been a continuous history of newspaper publishing in Guernsey.
The Library has a vast collection of newspapers which includes many of the early French newspapers: La Gazette, Le Mercure, L'Indépendance and Le Miroir Politique, amongst others, and copies of the first English newspapers—the Star and the Comet.
The Library also has a complete run of the Guernsey Press from its first appearance on 31st July 1897. The staff have kept cuttings files on a wide variety of topics so that subjects can be researched quickly and easily. In addition some of the nineteenth century newspapers have also been digitized to aid with in-depth research. Please see a member of staff for details.
Where possible, visitors are asked to consult microfilm or digital copies in the first instance, which helps the Library ensure the preservation of the original copies. In the event of no copies being available, the original will be brought out for consultation only if the Librarians decide it is in a good enough condition to be handled. The Library has an ongoing repair and preservation programme to ensure that the public have as much access as possible to this wonderful resource.
It would help us greatly if anyone who needs to consult newspapers at the Library in person could give us at least one day's notice, as not all newspapers are on the open shelves, and the archive boxes may be heavy.