Bookbinding: making appointments
19th June 2019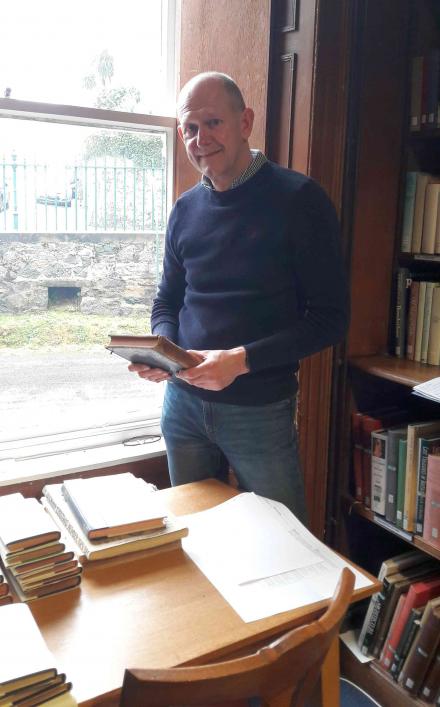 The Priaulx Library uses Sycamore Bookbinding of Eastwood, Nottingham, to bind and conserve its collections. They also have a Facebook presence.
Andy Graves, the Director, visits the Library approximately every quarter. He will undertake private commissions. If you wish to arrange to meet with Andy at the Library on one of his visits, please email him at [email protected]; owing to uncertainties with dates and travel, the Library does not make appointments on his behalf.
Andy is next due to visit the Priaulx Library on 9 August, 2022, weather etc permitting.