The Digital Priaulx
1st November 2018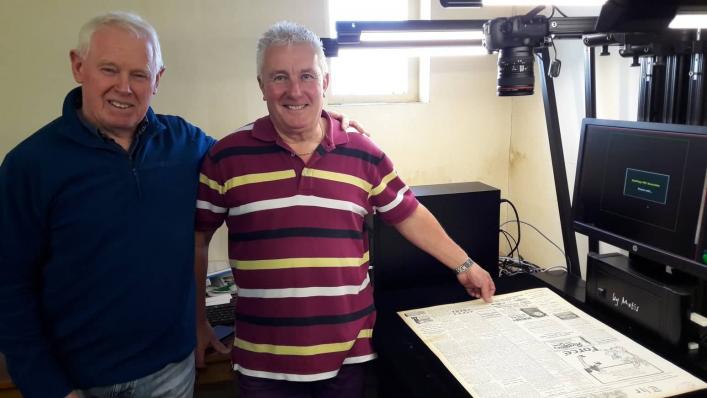 The Priaulx Library is beginning an extensive programme of digitisation in order to preserve the precious documents and images it has in its collections. In so doing the Library is also making its wealth of material more easily accessible to visitors and researchers.
Digitised newspapers and documents, as well as the Guernsey Photographic Archive and the map collection, will be available to search on dedicated terminals to visitors to the Library free of charge.
An intrepid set of local volunteers has begun to use the Library's powerful in-house scanners to scan the Library's unique Guernsey Newspaper Archive. Their help is invaluable and the Chief Librarian and her staff very much appreciate the time that they are giving freely to help with this, no insignificant undertaking.
The Priaulx Library has taken adopted industry leader, Portfolio, by Extensis, as its image management software.
Material is being added slowly on a beta basis and will be available to search at the Library from November 2018.