In death undivided: Alexander Herries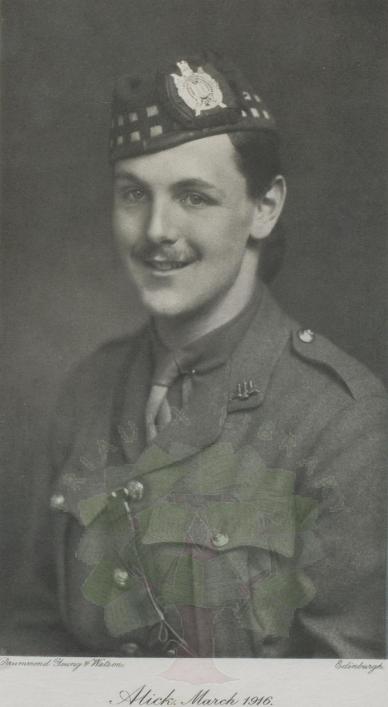 From the Star. The Library has in its collection a biography of Captain Herries, A young Borderer: a memoir of Alexander Dobrée Young-Herries, Captain, The King's Own Scottish Borderers, by David Frew, published in 1928.
Pall Mall Gazette, October 13, 1916.
In an obituary notice of Captain A D Herries and Second-Lieutenant F A J Ellicott, King's Own Scottish Borderers, who were inseparable companions at Eton, and who have both been killed, the Eton College Chronicle says they went to Eton together, messed together, rowed together, left together in 1911, and went up to Trinity together.
They were separated for a time when war broke out, for Herries joined his regiment, while Ellicott completed his Bar examination before joining the Inns of Court OTC, from which he got a commission in the KOSB, and Herries had already gone out to France. They were both killed in July within a few days.1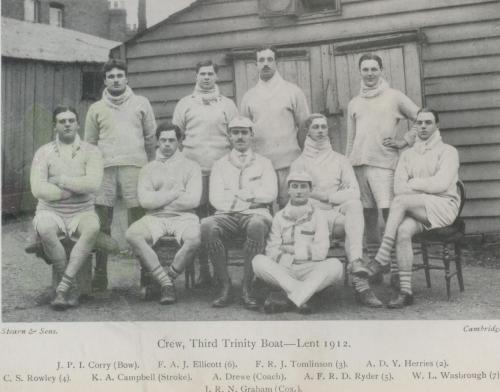 Captain Alexander Dobrée Herries was related to many Guernsey families. His great-grandfather, Mr Young Herries, of Spottes Hall, Galloway, married the Hon. Amelia Saumarez,2 daughter of Admiral Lord de Saumarez; while his grandfather, Mr Alexander Young Herries, married Harriet, the daughter of Major Chepmell and Mary Dobrée, of De Beauvoir.
---
¹ Alick Herries had been Frederick Ellicott's best man at his wedding to Lettice Hill (d. London 1941), who had been at Girton while the two men were at Trinity, on 24th April 1916. Herries and Ellicott were both musical—they sang—and boxed and rowed together; their birthdays 'almost coinciding.' Frederick died on the 9th July, Alick on the 23rd. Lettice left England in October 1916 for New York; in 1919 she was in California at Berkeley, and she seems to have spent much of the next few years travelling.
² Amelia Saumarez' slow death from consumption or some other wasting disease is documented in the Dobrée-Mann collection of letters in the Library, in which she is referred to as Mrs Herries. Her young sister Mary's death is also the subject of one of the same collection of letters.