The wisdom of hindsight, by Madamoiselle Biard
5th October 2015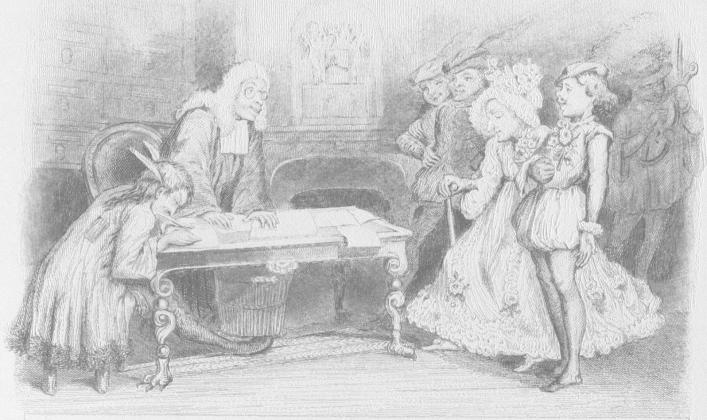 'Réflexion sage, mais un peu Tardive de Madamoiselle Biard,' by the Reverend Elie du Fresne (b. 1692), from his collected poems, Poésie, written c. 1713-1745. Be prepared for 18th-century attitudes! On the flyleaf of the cover is written, 'These pieces of poetry were copied by her late regretted Father, John de Havilland;' the identity of the Miss de Havilland in question is not known. The illustration is from 'La vieille,' or 'The Old Woman,' a song on just this subject, from Chants et chansons populaires de la France, Paris: Garnier Frères, 1854, in the Library Collection.
Filles et femmes surannées,
Que j'ai hautement condamnées,
Lorsque vous preniez pour Epoux,
Des Galans moins agés que vous:
Hélas! dans ce tems-là, je ne me doutois guère,
Qu'un jour, je donnerois dans le même Panneau,
En Epousant un jouvenceau,
Dont je pourrois etre la Mère.
---
Here's a fun translation:
Misses and ladies, your best days gone by,
Your actions I would haughtily decry,
Because you had managed to catch
A younger admirer to make you a match;
Alas! back then I could not see,
That one day I would fall into that trap,
By marrying a callow little chap,
Whose Mother I could easily be.