Pierre Martin's lecture notes
29th October 2015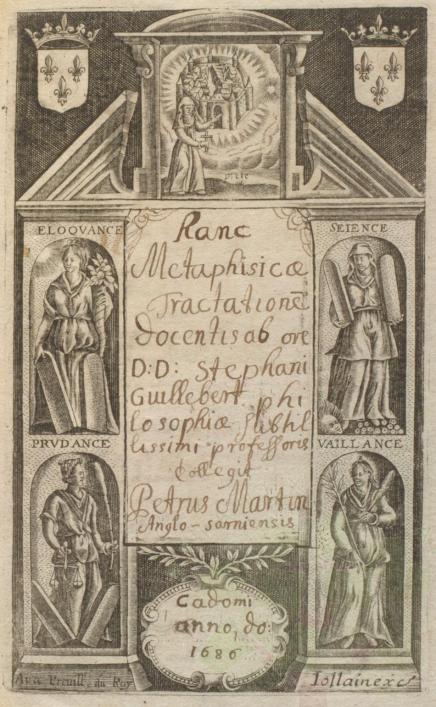 Students sometimes complain today about the cost of text books: Pierre Martin has to write his own. Hanc Metaphisicae Tractationem docentis ab ore D: D: Stephani Guillebert philosophiae subtilissimi professoris collegit Petrus Martin, Anglo-sarniensis. Cadomi, anno do: 1686. 'Peter Martin, Anglo-Sarnian, put together this treatise on metaphysics from lectures by his tutor Etienne Guillebert, DD, a most astute professor of philosophy. At Caen, 1686.' The volume is leather bound, and many pages remain unused.
This Pierre Martin is the son of Jean Martin (himself probably son of Lawrence Martin and Elizabeth de Rozel), and his second wife Catherine Renouf, the widow of Isaac Gibault. When his father died at the age of 76 in 1702, Pierre took his place as jurat. Ferdinand Brock Tupper writes of him that he was the last of his name to serve. In 1690 he married well, to Rachel de Beauvoir, the daughter of James de Beauvoir des Granges and Anne de Lisle. He and Rachel had one daughter, Rachel Martin, who married Pierre Carey de la Brasserie in 1709. Pierre Martin held the offices of Receiver and Juge-délégué and was a backer for Guernsey privateers. He had business in Southampton, as he appears in the French Church records there, and it was there that he died in 1717.¹
A family tree drawn up by Edith Carey in the Library's Martin family file gives us two important pieces of information about him. The first is quoted from 'General W D Carey's MSS:'
In the Chancel, within the Communion rails of Mellbrook old Church near Southampton may be seen a tomb with a circular stone carving representing three birds, and the following inscription: 'Here lyeth the body of Peter Martin Esq., one of the Justices of the Island of Guernsey, who died in this parish 24 day of July 1717 aged 52 years and 24 days.
This gives us a date of birth for him of 1665. (The church, which was subject to serious flooding, is now demolished.) She then goes on to make her own note and confirm his identity:
His map drawing and sketching were marvellously fine. Mr Clark owns a book transcribed by him while a boy of 21 and a student at Caen, and the frontispiece and the maps are marvellous.
The inside front cover of our notebook does indeed have the book-plate of Ambrose Lane, the father of the Guernsey authoress, Louisa Lane Clarke.

A close look at the frontispiece, however, reveals that it is not drawn but printed; Pierre merely filled in the ownership information. The engraving is signed Jollain exct.; the Jollains were a famous family of contemporary French engravers and publishers. The world map in the book, a detail of which is shown above, is printed also. The hand-written notes in the book cover geography, scientia mechanica, and metaphysics. Metaphysics is very carefully written out; everything else is in a looser hand.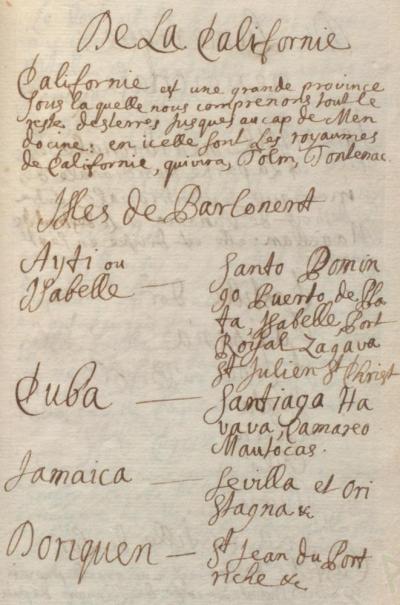 Pierre's elder half-brother, Jean, was Rector of St Andrew's Church in Guernsey; it is possible he preceded his brother at Caen. It is surprising, however, to find Pierre at Caen in 1686; this was a period of great turmoil and distress, as Protestants in France were experiencing the fallout from the Revocation of the Edict of Nantes in the previous year. Charles Weiss, in his History of the French Protestant Refugees from the Revocation &c., vol. I, p. 104, wrote:
The English, above all others, were exposed to vexations from the French authorities, who believed everything permitted against the subjects of James II.
He quotes a dispatch of 18 January 1686, concerning the situation at Caen:
I received last night a letter from Daniel of Caen, an English merchant, not naturalized, by which he acquaints me, that on Monday the Intendant sent his coach for him to come and sign his abjuration: which he refusing to do, he sent ten musqueteers to carry him to prison, and about fifty soldiers more to be quartered in his house; upon which he immediately signed.
The English rushed to leave France. Many Protestant ministers had already been given a fortnight's notice to leave their parish, and the country. One of the ministers at Caen was Jean Guillebert, who had served there since 1666. He was forced to flee in January 1686; the church at Caen was closed. He found refuge in Amsterdam, and was installed as minister of the Walloon Church at Harlem in 1686. He may well have been a relative of Pierre Martin's tutor.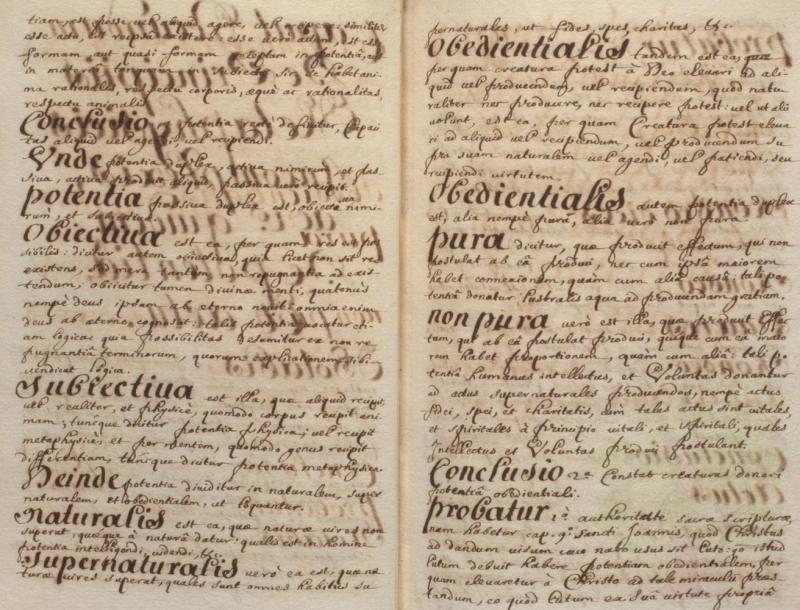 ---
¹ In 1707 a Peter Martin was described as 'late Receiver;' he had to deliver his accounts to Thomas Le Marchant [Hatton-Finch Coll.] In 1709 Peter Martin of Guernsey, Philip Falle, and François Coutreau, mechants, sent out the privateer Seaman's Adventure, and in 1711 he was partner with Samuel Edwards and John Stevens in sending out the Hope. Ours may also be the 'P Martin' who approved the move by the Church in Southampton to conform to Anglicanism in 1712 [Gwynn, R, The Huguenots in Later Stuart Britain, I, Sussex Academic Press, 2015]. He was juge-délégué in 1714 and again Receiver in 1716. Edith Carey, in her 'Notes on the owners of merchants' marks &c,' Rep. & Trans. Soc. Guern., 1928, X (3), pp. 302-5, talks of the family of Nicolas Martin son of Collas (jurat 1593-1621), saying that they 'combined Court and commercial interests. His family traded with Poole and Southampton' (see Ogier, D, Reformation and Society in Guernsey, Boydell, 1996, p. 173.)