Victor Hugo and Guernsey: Georges Victor-Hugo
3rd April 2019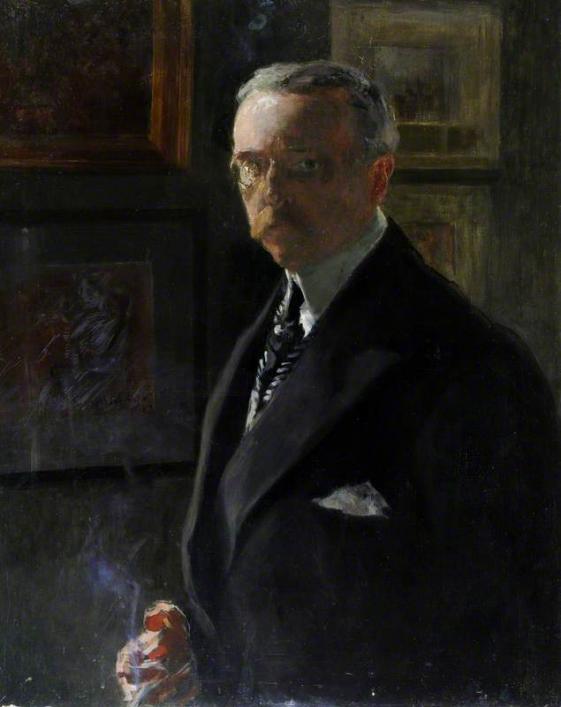 By Dinah Bott.
Georges Victor-Hugo (1868-1925) was the son of Victor Hugo's eldest son, Charles, and the young Alice Lehaene, an orphan who had been under the guardianship of family friend and political activist Jules Simon. Hugo doted on Georges and his sister Jeanne and after the tragic and unexpected death of their father at the age of only 44 Hugo became their guardian and played a large part in their upbringing. They are the subject of his immensely popular poetry collection, L'Art d'être grand-père (1877). Georges was a genial man and a talented artist, who was fond of Guernsey and spent summer holidays here, bringing his friends from the Parisian intellectual and artistic milieu with him.
After the death of his grandfather, Georges was left independently wealthy. The novelist and family friend Alphonse Daudet asked him why, as he was a talented writer, did he not try his hand at writing novels? Georges replied that he would think about it when the money ran out. In December 1893 the Star announced his engagement to his childhood friend, Pauline Ménard-Dorian (1870-1941). The wedding took place in March 1894 once Georges had completed his military service in the French navy. Her family had probably already bought La Marcherie at Icart in readiness for cosy family summers in Guernsey with the two families installed at Hauteville House and Icart.
Georges did in fact write a novel in 1896, Souvenirs d'un matelot (A sailor's life). He and Pauline were divorced in 1900, having had two children, Jean (b. 1894) and Marguerite (b. 1896). At this point he fell out with his family for while as he took the side of Léon Daudet in his acrimonious split from Georges' sister, Jeanne. There were public spats and court cases, but peace was eventually restored. In 1901 he married again, to another member of the Dorian family, Dora Dorian, like Pauline close to him in age, and they remained together for the rest of his life.
In 1902 he published a charming memoir of Victor Hugo, My grandfather (Mon grand-père, Paris: Calmann-Lévy), which was republished in 1931 with a selection of his paintings as illustrations. At the outbreak of WWI he signed up immediately and after a controversial stint in the Censor's Office asked to be transferred to the front, where his teenaged son Jean was also serving. In 1915 Georges won the Croix de Guerre for his brave conduct. At this time he arranged for his surname to be changed from Hugo to Victor-Hugo, in homage to his grandfather; some newspapers claimed it was because it sounded too German – the Hugo family was always a target. In 1916 his war drawings were published in L'Illustration, where they were made much of. He died aged 57 in 1925. His war drawings were forgotten until the present century when interest in his work in general has grown. His self-portrait, in the collection of the Candie Museum in Guernsey, is on display in the Library. After his death his children and their aunt Jeanne handed Hauteville House over to the City of Paris in 1927, to be preserved as a museum.